THE ULTIMATE MINDFULNESS, GRATITUDE, AND GOALS PLANNING JOURNAL
Get ready for a transformation!
MYnd Map is your guide to navigating uncertain times.
We will help you prioritise, adjust and reevaluate your plans, and then take action.
We provide a comprehensive approach to personal growth and development, based on the latest neuroscience and psychology. Our intentional goal-setting, productivity tools and mindfulness practices will get you on the path to success.
Our MYnd Map products are more than just empty journals, planners, or agendas.
They are a roadmap to a fulfilling life, unlocking your potential and purpose.
Let MYnd Map be your compass towards a life you'll love.
Let customers speak for us
The Benefits of MYnd Map
Better sleep
Reduces stress and anxiety
Improved physical and mental health
Increase resilience and self-confidence
10 powerful tools, strategies and techniques in one journal
Encourages reflection and creativity to clarify your thoughts
Helps improve focus, productivity and time management to help you stay organised and feel in control
Engages both the left and right hemispheres of the brain to find better solutions to problems
Helps you set achievable goals and develop the ability to break them down and track progress
Enables a daily practice of positive psychology, gratitude and mindfulness to help you focus on the important things that make you happy

Testimonials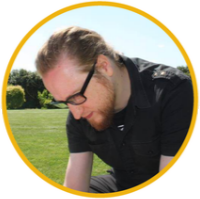 MYnd Map put me on the right track, by using the left and right brain exercises to help me order my day and fill the gaps when I was struggling on my path of self-actualization. I have the tendency to remain vague about my daily planning. By using MYnd Map, I lived my life more mindfully with amazing results: I got the small things done quite easily but I also tackled the question of my destination, my goal in life. I recommend MY Journal to everybody who is on the path of personal growth or the quest for spirituality.
Dr. Steve A. Velleman
Psychiatrist, Psychotherapist & Philosopher
MYnd Map MY Journal has definitely changed my life. It has not only helped me to set goals in my life but also to get closer to my dream life because I dare to look at myself critically. I no longer use an agenda or to do lists only just MY Journal. I can recommend it to everyone, it has brought me the peace and balance back into my life. It has shown me what is important in life and how I can work productively without losing sight of my goals. I am so grateful that My Journal got on my path.
Joyce Scheijen
Life coach and owner of Joyfulness
I'm about to start my second and have loved having MY Journal by my side for the past 3-4 months. Setting up my own business as a health coach, MYnd Map has helped me set out my priorities and what gets written, gets done! Reviewing it ahead of starting my new one, it's amazing to have a record of where I was, it's helped me appreciate how far I've come in the past 4 months. I now want to pay more attention to the mindfulness side of the journal. I am starting a new meditation practice, so both will go hand in hand! I recommend MYnd Map to all my friends and clients and the feedback is always overwhelmingly positive.
Caroline Lamont
Health coach & founder of Great In Great Out
WHAT IS MYND MAP MY JOURNAL?
MYnd Map MY Journal is a groundbreaking self-development workbook and diary that equips you with all the necessary tools to bring out the best version of yourself.
From affirmations to gratitude practices, and from building vision boards to understanding the 80/20 rule – we take you through step-by-step, ensuring that each technique is easily learned and implemented into your daily routine. Our goal is to provide you with the confidence, motivation, and inspiration to take control of your life and propel yourself towards success.
Learn more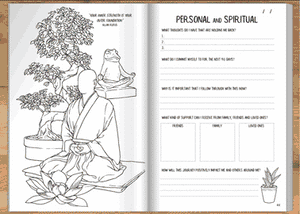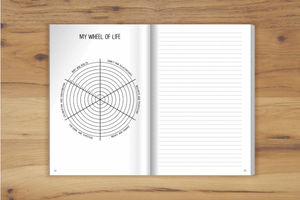 Practice Mindfulness and Create a fulfilling life you love
Introducing the MYnd Map My Wheel of Life – Your roadmap to discovering the most vital parts of your life.
MYnd Map MY Journal focuses on *6 KEY THEMES* that are often neglected but are crucial to your overall happiness and fulfillment. The MY Wheel of Life provides you with a visual overview of your life satisfaction, allowing you to gain insights into which areas you're happy with and which ones need more attention.
By reflecting on your life's different aspects in a structured and guided way, you can identify areas that require more focus and take actionable steps towards achieving greater balance and peace in your life.
Shop Now
Self Care, Gratitude, Productivity and Mindfulness Challenge Cards
With our 30 Challenge Cards, MYnd Map offers you a powerful tool to combine mindfulness practice and improve your overall physical and mental wellbeing.
Each card provides you with daily tips, activities, and affirmations designed to boost your emotional, mental, and physical health, all aimed towards unlocking the best version of yourself. Stay motivated and focused on your personal growth and development journey with MYnd Map, and start living your best life today!
Shop Now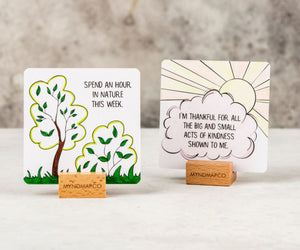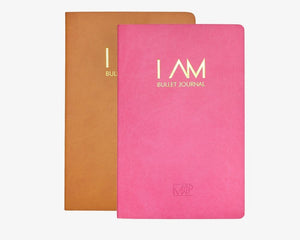 I AM BUllet Journal
A beautifully designed 180-page Bullet Journal, featuring I AM Affirmation page and pages that you can personalise, customise, plan your life and unleash your creativity.
The I AM Bullet Journal contains inspirational quotes and thought-provoking questions to keep you motivated and on track towards achieving your personal goals. It's the perfect tool to help you plan your days mindfully amidst chaos, and to cultivate positive habits and mindset.
Shop Now
MY Weekly Mindfulness and Productivity Agenda
An undated Weekly Mindfulness and Productivity Agenda notepad designed to enhance your journal, office, work desk, or notice board.
WWhat sets MY Weekly Agenda apart is not just the high-quality paper, but also its focus on building positive habits and mindset. By asking key questions that help you dig deeper into your goals and align with your life mission, this agenda can guide you towards achieving balance in life and staying focused.
Shop Now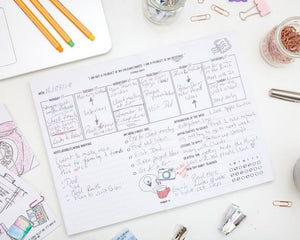 Blog
---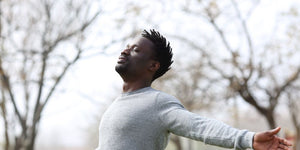 As the chilly winter season approaches, it is crucial to prioritize our well-being and adjust our self-care routines to promote our physical and mental health. Winter can present distinct challenges,...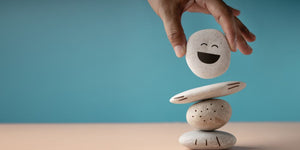 In today's fast-paced and demanding world, achieving a sense of balance in life can feel like an elusive goal. However, it's essential to prioritize this equilibrium to maintain overall well-being...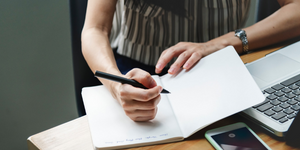 "I'll just work on it tomorrow."  Sound familiar? We've all heard this before. Either from yourself or others around you. It's easy to move a task to tomorrow's to-do list....
Let customers speak for us